Meet Your Personal Trainer
Anthony Byrne
Get Started today
Fill in your details below
---
About
My name is Anthony Byrne and I am the founder of Super Opus Personal Training located in Shellharbour. I have a passion for assisting people of all ages and abilities to achieve and maintain their health and fitness goals. I also specialise and have a great interest in working with aged and people with developmental disabilities. As we say at Super Opus Personal Training "Every body...A masterpiece"
---
My Qualifications & Registrations
---
My Certificates
Certificate III Fitness - Gym Instructor
Certificate IV Fitness
Running Training For Personal Trainers
Advanced Periodisation Techniques
---
My Contact Details


My Open Hours:
6:00am - 6:00pm
---
My Address:
4A Burnett Place Albion Park NSW 2527
My Email:
My How to Videos
---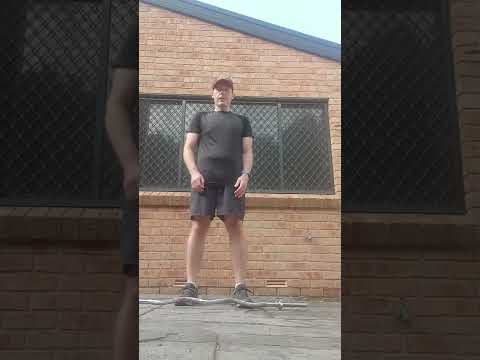 ANALYTICSEDIT VIDEOHow to perform a Squat/Romanian Deadlift Superset using either a Curl Bar or Dumbbells to give your legs a quick but A-mazing workout that is suitable for beginners
...
by Anthony Byrne on 04/12/2022
---